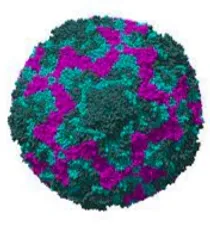 Enterovirus Associated Acute Respiratory Illness typically presents in many different ways, including acute flaccid myelitis and mild to severe respiratory illness. Increased surveillance and wider availability to molecular testing have led to increased detection of Enterovirus infections since 2014 (Shah et al., 2021).
It was hypothesized that this disease followed a biennial pattern of circulation. As indicated by other respiratory viral diseases throughout the SARS-CoV-2 pandemic, this biennial pattern may have been impacted by mask wearing and other protocols used to mitigate the spread of COVID-19 (Shah et al., 2021). However, as lockdowns are lifted and mask wearing and other precautions are relaxed, it is has been observed that other seasonal viruses are also starting to re-emerge (Servick, 2021).
At iGenomeDx, we offer a wide array of testing services including molecular diagnostic testing for over 30 different viral and bacterial respiratory pathogens, including but not limited to enteroviruses, SARS-CoV-2, and various strains of influenza. In addition we offer several other services including testing for gastrointestinal infectious diseases, urinary tract infections, sexually transmitted diseases, wound infections, and toe nail infections. We also offer genetic testing for susceptibility to chronic diseases such as diabetes, obesity, and cardiomyopathy, pharmacogenomic testing, and toxicology. We are your one stop shop for all of your molecular diagnostic and toxicology needs.
Shah MM, Perez A, Lively JY, et al. Enterovirus D68-Associated Acute Respiratory Illness ─ New Vaccine Surveillance Network, United States, July–November 2018–2020. MMWR Morb Mortal Wkly Rep 2021;70:1623–1628. DOI: http://dx.doi.org/10.15585/mmwr.mm7047a1external icon.
Servick K. COVID-19 measures also suppress flu, for now. Science 2021; 371, 6526:224. DOI: 10.1126/science.371.6526.224